Feeling SAD? Seasonal Affective Disorder (SAD) is commonly referred to as the winter blues, but clinically defined as winter depression for at least two years with remissions in between. February is when I see many patients that suffer from SAD who typically feel depressed, lethargic, and irritable. Sometimes SAD sufferers can also experience difficulty concentrating and difficulty waking in the morning; sleeping more, and craving carbohydrates.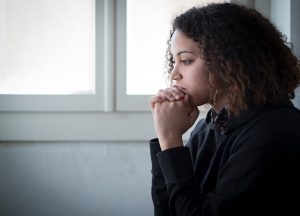 This is a common condition largely affecting people between the ages of 20-50. SAD impacts women more than men and those of us living further north. Family history also plays a role. There are many causes, but an obvious one to this mood disorder, is the lack of exposure to full-spectrum natural light.
On the bright side (literally), there is an effective, drug-free approach to treating SAD.
Researchers from the University of British Columbia showed that light therapy is more effective than fluoxetine (Prozac) on patients with significant depression. Although SAD is seasonal, this study still applies. Researchers gathered one hundred and twenty two patients who were randomly assigned to four groups:
Group one: received the bright light therapy
Group two: received a placebo light that did not emit full spectrum lighting
Group three: received a combination of medication, Fluoxetine (20mg per day)
Group four: received a placebo device and placebo pill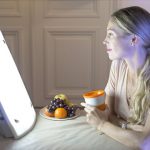 Light Therapy consisted of 30 minutes a day of exposure to the full-spectrum light device, plus a fluorescent light box upon waking. After eight weeks of treatment, the light therapy group had prominent mood improvements over all other groups. Remarkably, 43.8 percent of the patients in the light therapy group went into remission, versus only 19.4 percent in those receiving fluoxetine.
If you suffer with SAD, and would like to improve your mood and sense of well-being, you could benefit from light therapy. The recommended daily dose of light is 10,000 lux for 30 minutes per day in the morning.