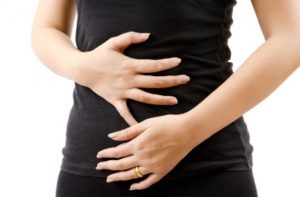 Are you always looking for the nearest bathroom? Or does excessive gas keep you from leaving your home and enjoying life? If you have been suffering with constipation or diarrhea, gas or bloating, or any combination deferred to as Irritable Bowel Syndrome (IBS), then a Digestive Investigation with Restoration is for you.
A comprehensive digestive evaluation is required to understand what the underlying cause and dis-ease of your gut is and how to heal it accordingly. Irritable Bowel Syndrome (IBS) is not a diagnosis – it is simply a catch-all term for the symptoms listed above without any good solutions. We use functional laboratory testing to determine what is causing your symptoms and then treat the real issue so you can become confident and regular once again.
Irritable Bowel Syndrome (IBS)
Irritable bowel syndrome (IBS) is a gastrointestinal syndrome characterized by abdominal pain, bloating and gas with associated diarrhea or constipation or both. Irritable bowel syndrome is usually confirmed once other gut disorders have been ruled out. The major rule outs include Inflammatory Bowel Disease, (IBD) such as Crohn's disease and Ulcerative Colitis, as well as Celiac Disease.
The most powerful thing we can do for you if you have IBS is to identify the actual underlying cause.
The most common underlying causes of IBS:
Food sensitivities/allergies
Intestinal Permeability or "Leaky Gut"
Yeast overgrowth (Candida overgrowth)
Small Intestine Bacterial Overgrowth (SIBO)
Dysbiosis (Large Intestine)
The common laboratory tests that we may consider for Irritable bowel syndrome (IBS) include:
Food Sensitivity (IgG) and Food Allergy (IgE) testing
Lactose Intolerance Testing & Celiac Antibody testing
Comprehensive Stool Analysis and Parasitology X 3 (especially with travel history)
SIBO Breath Test
Food Sensitivities & Food Allergies
Ig G Food Sensitivity
Ig G Food Sensitivity (or food intolerance) is a type IV delayed hypersensitivity reaction in the immune system that can occur a few hour and up 72 hours after ingestion of the reactive food. This window of time makes it difficult to link one's symptom to the food eaten a day or two prior. Such hidden allergies are often the cause of many chronic symptoms. The immune response to delayed food reactions are often caused by antibodies other than Ig E. They are mediated by immunoglobulins: Ig G, Ig A, Ig M and Ig D. The Ig G antibody is the largest circulating antibody in our immune system (about 80-85% of our white blood cells) and can cross the placenta from mother to child. Ig G antibodies are the most common form of immunologic-mediated food responses. These antibodies combine with the food particles in the blood to form "immune complexes" which cause inflammatory reactions in tissues. Such inflammatory reactions can occur in any part of the body, thus producing many kinds of symptoms such as headache, eczema, joint pain, mental disorders, etc.
Ig E Food Allergy
Ig E Food Allergy is an Immediate Food Reaction that most people are familiar with.  As the name implies, this food reaction can occur within minutes or up to 3 hours after ingestion. Peanuts that cause anaphylaxis in a child is an Ig E food allergy .The reaction is caused by the presence of a high Ig E antibody levels in the blood, which sets off an immediate allergic response. Ig E antibodies make up only a small percentage of our immune system (about 5-10% of our white blood cells), but exert the most severe  and life threatening reactions. Symptoms can include rashes or full body hives after eating an apple, immediate vomiting or diarrhea from milk, or an intense headache after drinking wine. These reactions can be tested for by either an allergist or a naturopathic doctor.
Symptoms of food sensitivities may include:
Chronic constipation
Diarrhea
Heartburn or Indigestion
Boating and gas
Abdominal cramps and pain
Acne
Eczema or Itchy skin
Hives
Migraines or headaches
Immediate fatigue after a meal
Increased heart rate
Hypoglycemia
Joint pain
Respiratory problems
Common Signs, Symptoms or concerns patients present with in our office include:
Abdominal pain
Abdominal Gas or Bloating
Acid Reflux or Heart Burn
Brain fog, poor memory, reduced concentration, poor focus
Constipation or Diarrhea
Excessive Burping or Flatulence
Food allergies or food intolerances.
Skin problems: acne, rosacea, eczema, psoriasis & other rashes or itching
Anxiety and Depression or other mood disorders
Headaches or Migraines
Yeast Overgrowth
Difficulty losing weight, despite a balanced diet and exercise
Lack of Appetite or Lethargy after eating
Environmental Allergies (grass, pollen, etc.) or Asthma
Hormonal Imbalances (painful heavy menses, PMS, PCOS, etc.)
Autoimmune Conditions: Celiac Disease, Hashimoto's Hypothyroid, Rheumatoid Arthritis, Lupus, MS, psoriasis and others
Chronic Fatigue or Fibromyalgia