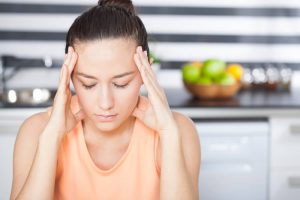 Hormone imbalance is the root of many chronic health problems. This is just a small list but if you suffer from any of the following, consider investigating and testing your hormones:
Anxiety
Depression
Endometriosis
Fatigue
Fertility issues
Foggy brain
Hot flashes
Insomnia and/or interrupted sleep
Irregular periods
Low sex drive
Decreased muscle mass or difficulty building muscle
Polycystic Ovarian Syndrome
PMS
Weight Gain
Hormone imbalance can be derived from the lack of balance we have in our modern day lives. Work & life stress alone puts physical, mental and emotional demands on our bodies. Add to this any number of stressors such as pregnancy, shift work, poor nutrition, lack of exercise, occupational exposures & environmental toxicity – all impact the delicate balance of hormones in the body.
Common hormones that are affected include cortisol, insulin, thyroid hormone, DHEA, progesterone, estrogen and testosterone. If any of these hormones are out of balance, your body will not respond optimally to good nutrition and exercise.