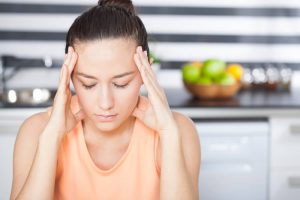 Hormone imbalance is the root of many chronic health problems. This is just a small list but if you suffer from any of the following, consider investigating and testing your hormones:
Anxiety
Depression
Endometriosis
Fatigue
Fertility issues
Foggy brain
Hot flashes
Insomnia and/or interrupted sleep
Irregular periods
Low sex drive
Decreased muscle mass or difficulty building muscle
Polycystic Ovarian Syndrome
PMS
Weight Gain
Hormone imbalance is a growing issue for men and women. With the ubiquity of chemicals in our environment from xenoestrogens in plastics to phthalates in shaving cream, to mercury in tuna, our daily exposures stress the delicate balance of hormones in our body.
Common hormones that are affected include cortisol, insulin, thyroid hormone, DHEA, progesterone, estrogen, and testosterone. If any of these hormones are out of balance, your body will not respond optimally to good nutrition and exercise.
BALANCING YOUR HORMONES NATURALLY
The majority of hormones are synthesized in the liver from cholesterol. So ensuring balanced levels of good fats and healthy cholesterol in your diet provide the foundation to maintaining healthy hormones. There are vast number of nutrients, plant therapies, lifestyle and exercise approaches to help improve your hormone status. Some patients may choose to do bio-identical hormone replacement therapy. Testing your hormones can be beneficial, and can help to direct treatment. Testing can range from blood work to saliva samples or a dried urine test for comprehensive hormones (DUTCH). Whatever approach you choose, I am here to advise you on your best options to feel stronger, better, and more energized.
Commonly Treated Conditions:
PMS
PCOS
Male Fertility
Peri-Menopause
Menopause
Andropause