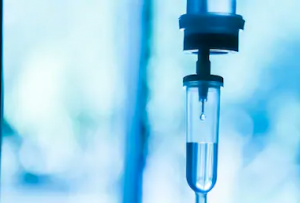 "IV Vitamin Drips" or Intravenous (IV) Micronutrient Therapy allows for the delivery of nutrients directly into the blood stream. This is an excellent method to provide the body with essential nutritional vitamins and minerals that are often the underlying deficiencies of many health conditions. By eliminating the need to travel through the often-compromised digestive tract, we are able to deliver high doses of specific nutrients that are immediately bio-available to the tissues and cells of the body. In this way, it is possible to utilize very high concentrations of certain nutrients to correct disease states.
Intravenous Micronutrient Therapy Treatment
In chronic and depleted conditions, large doses of nutrients can be delivered comfortably and safely as part of an integrated naturopathic treatment program. In acute infections, specific nutrients (such as vitamin C, glutathione and zinc) can be used to enhance immune function. Depending on the condition being treated, Dr. Emina may recommend a range of IV therapies from a simple IV Vitamin Shot, also known as a "Meyers Push," to a larger dose of specific vitamins and minerals in a 'slow drip' fashion. The IV push contains vitamins, minerals and botanical medicines, which are injected over a 5 – 10 minute period of time. Larger doses of nutrients may be given through an 'IV slow drip,' which can range from 30 to 45 minutes, while relaxing in a comfortable reclining chair.
Outside of the slight discomfort from a gentle small needle insertion, these treatments are generally painless and patients enjoy a restful and quiet experience where they can catch up on some reading, deep breathing and meditation.