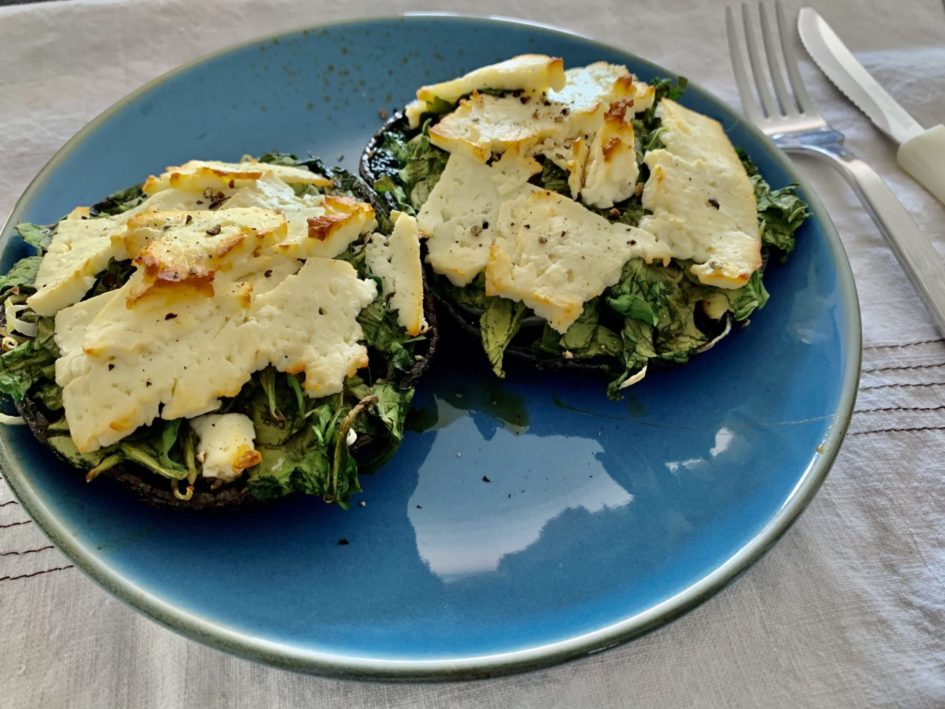 Apr 21 2020
This has been a long-time favourite appetizer when we invite friends and family over for dinner. This can also serve as lunch, alongside a soup or salad.
Ingredients
Directions
1. Trim dark-green parts from leeks and discard. Slice the white of the leeks crosswise, and soak in cold water. Swish leeks to help loosen dirt. Repeat with fresh water until you no longer see any grit at bottom of bowl. Lift leek slices out of water, leaving grit behind; drain them thoroughly on paper towels.
2. Preheat oven to 450 degrees. Place mushroom caps, gill sides up, on a rimmed baking sheet; drizzle with oil and vinegar, and season with salt and pepper. Bake until caps are just tender, about 15 minutes.
3. Top with leeks, spinach, and cheese; season again with salt and pepper. Bake until spinach wilts and cheese starts to brown, 10 to 12 minutes.
Adopted from Martha Stewart