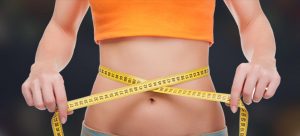 If you are motivated to lose weight now and want results, this is the program for you!  This is a medically-supervised weight loss program which utilizes natural injections that promote the metabolism of body fat into energy. So while you consume a low-calorie diet, your body goes to work mobilizing stored fat for energy production instead of from the food you put into your mouth.  This protocol combines natural injections in addition to a strict low-calorie diet to direct the bodies of overweight people to burn fat instead of muscle.
 When followed properly and with medical supervision, it has shown to result in fast, effective weight loss. You may be wondering how much weight loss? Women on average lose 0.5 lbs a day, while men will lose closer to 1 lb a day, during the 5-week program.
Associated Positive Side Effects:
Increased energy and feeling of well-being
Mental clarity and heightened thought processes
Improved quality of sleep at night
Feeling less irritable and moody
Associated Negative Side Effects:
Headaches
Initial fatigue and weakness, usually self-resolving
Edema
Constipation (easily managed via email or at follow-up)
This Rapid Weight Loss program is supervised by our Naturopathic Doctors and involves supplemental weekly injections of Lipotropic (Fat-Burning) Vitamins to mobilize excess fat to be used for energy. Because the body is now burning stored fat (up to 2000 calories worth) rather than food for energy, a very low-calorie diet can be safely tolerated, while experiencing little to no feeling of hunger. On average our female patients can expect to lose about 1/2 lb a day and our male patients can expect to lose about 1 lb per day. These results are directly related to how well a patient can adhere to the program. So we encourage all patients to book their 5-Week program away from important holidays, family gatherings or any planned travel.
Does this really Work?
We use selective medications and natural substances that direct the body to use up calories from stored fat. These influence the hypothalamus in the brain to guide the metabolism of fat via the hormone leptin and its ability to burn fat. The key point here is documented in scientific articles such as in the Journal Of Endocrinology (Aug 2007.) "what we see in clinical practice is the significant stimulation of secretion of the pro-adipogenic factor, leptin, from human adipose tissue". The interdependence of certain natural agents, leptin, and insulin are undoubtedly at the core of how we store and burn fat.
We recommend a 3 or 5-week Rapid Weight Loss program, depending on your individual weight loss goal and your level of discipline. Strict adherence to the low-calorie diet is imperative since the injections will cause you to metabolize body fat as well as the food you eat. Any excess calories will actually cause excess fat to be stored. You will be carefully monitored on a weekly basis. You will also receive weekly visits that include the Lipotropic injections, BioImpedance Analysis (Fat %, muscle %, hydration, etc) progress report review, and support.