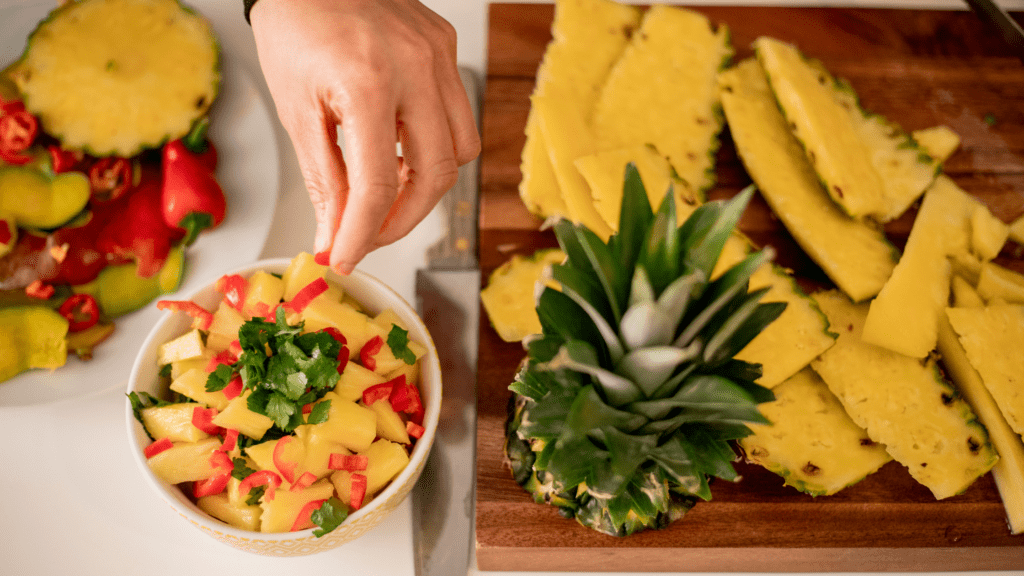 This fresh pineapple salsa is sure to be a crowd pleaser this summer!
It's a delicious mix of tangy, spicy and sweet flavours, with some excellent health benefits as an added bonus.
Pineapple is rich in digestive enzymes and an anti-inflammatory compound called bromelain.
Bromelain can reduce pain and inflammation in the body and can also help with sore muscles.
100% refreshing, this pineapple salsa is easy to make, too. Get a head start on summer with this delightful salsa recipe.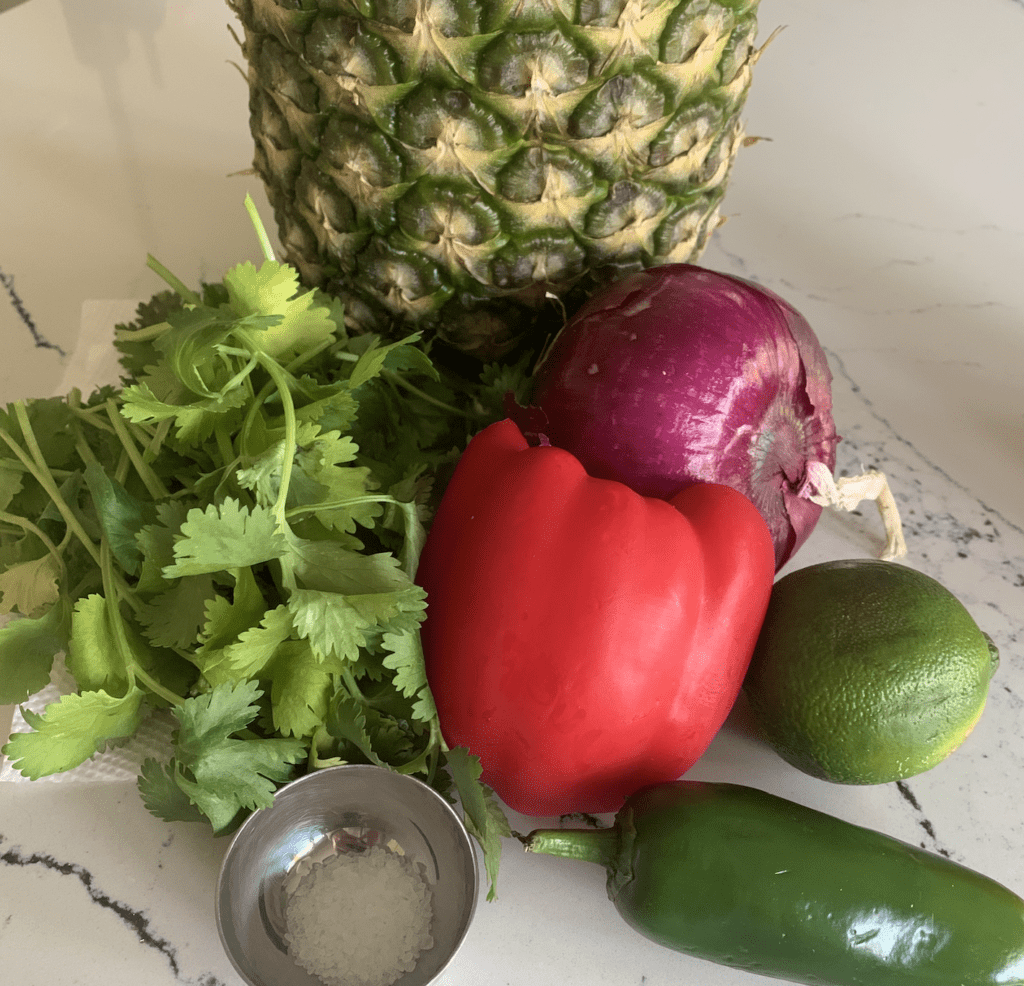 Recipe yields 3 ½ cups
Ingredients You Will Need
3 cups diced fresh pineapple (about 1 medium)
1 red bell pepper, chopped
½ cup chopped red onion (about ½ small onion)
¼ cup chopped fresh cilantro
1 medium jalapeño*, seeds and ribs removed, finely chopped
3 tablespoons lime juice (from about 1 ½ limes), or more if needed
¼ teaspoon fine sea salt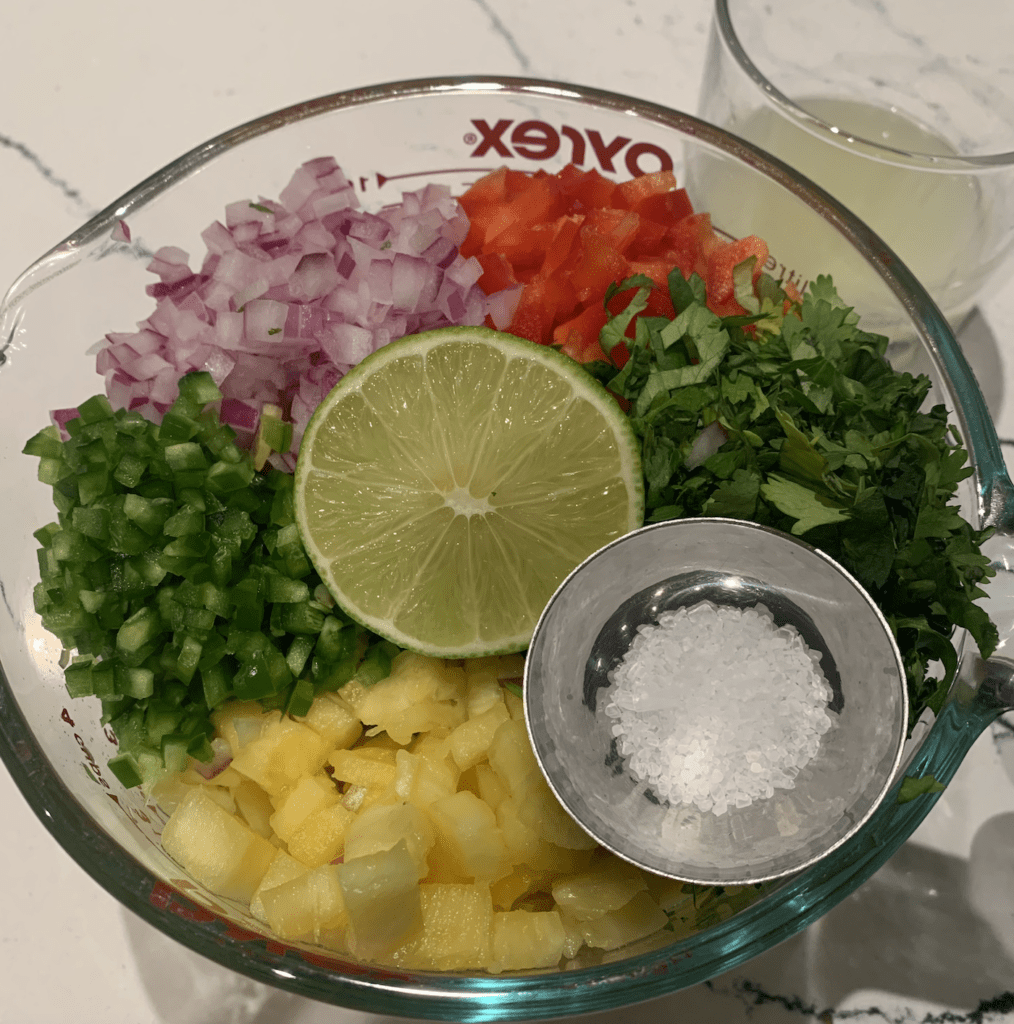 How To Make Pineapple Salsa
In a medium serving bowl, combine the pineapple, bell pepper, onion, cilantro, and jalapeño.
Add the lime juice and salt, and stir to combine.
Season to taste with additional lime juice (for zing) and/or salt (for more overall flavor) if it doesn't taste amazing just yet.
For best flavor, let the pico de gallo rest for 10 minutes or longer before serving. It's best served fresh but keeps well, chilled, for up to 4 days.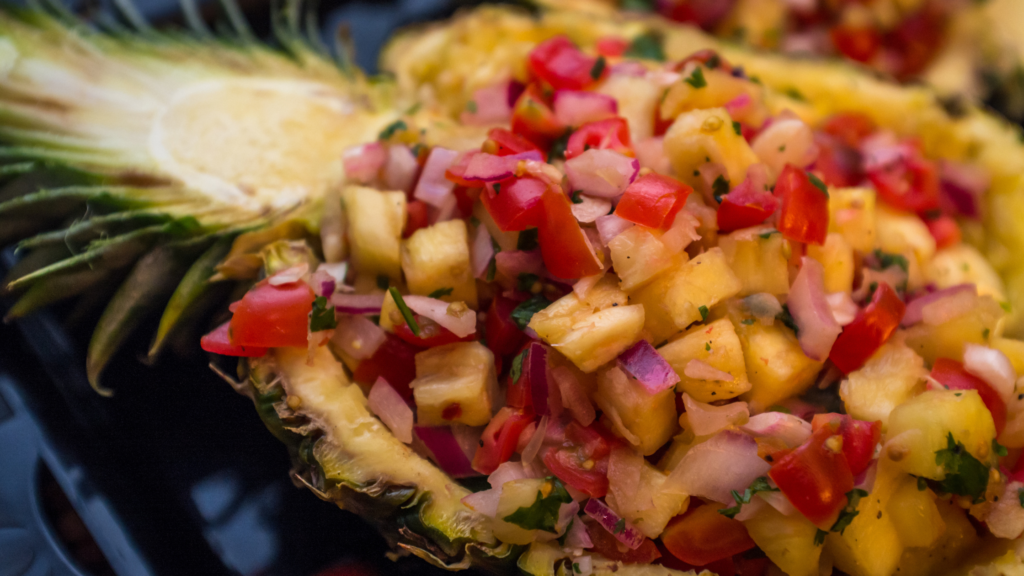 Serve it Fresh or Save it for Later!
Bon appetit! Enjoy this delicious pineapple salsa with nachos, or as topping for tacos.
This tasty dish also goes well mixed into summer salads, bowls or used as a topping for fish, chicken and tofu.
Enjoy, and if you make this, be sure to share how it tasted!
Source: cookieandkate.com