Cauliflower and pear soup, plus additional recipes are provided by Emily d'Aoust, RHN (@emilyrhn)
Roasted Cauliflower and Pear Soup
This soup is surprisingly easy, delicious and full of flavour. I find most blended soups to be too heavy, thick and filling. This one is light, fruity, and easy on the stomach and taste buds!
Made with whole foods that are easy to find this time of year. This soup is a nice change of pace from all the turkey, stuffing, sweets and heavy foods.
Served with a delightful salad made with refreshing fennel to aid digestion and left over hazelnuts. Finished with a shallot, honey dressing.
This is a great recipe to make and portion out into single serving containers for quick lunches or dinners.
Enjoy!
Cauliflower and Pear Soup Recipe
1 tbsp butter (grass fed, organic)
1 shallot
1 clove garlic
1 head of cauliflower, cut into bite size pieces
2 medium potatoes, chopped
3 small-medium pears ( I chose comice pears because they're nice and sweet, and in season)
1/2 cup of hazelnuts
4 cups water
2 tsp thyme
salt/pepper
Directions:
Roast cauliflower at 300 degrees for 20 minutes
Melt butter in large pot, add shallots and garlic and cook until softened. Add potatoes and cook until they are just tender (but not too much). Add spices and salt and pepper. Add the water and add hazelnuts, pears and roasted cauliflower.
Bring to boil and then let simmer for 10 minutes.
In stages, blend in high speed blender until smooth or if you're lucky and have a hand blender, blend right in the pot.
If blended in blender, put back in pot and taste to see if it needs more salt or spices.
Serve with sliced pears, chopped hazelnuts and fennel fronds.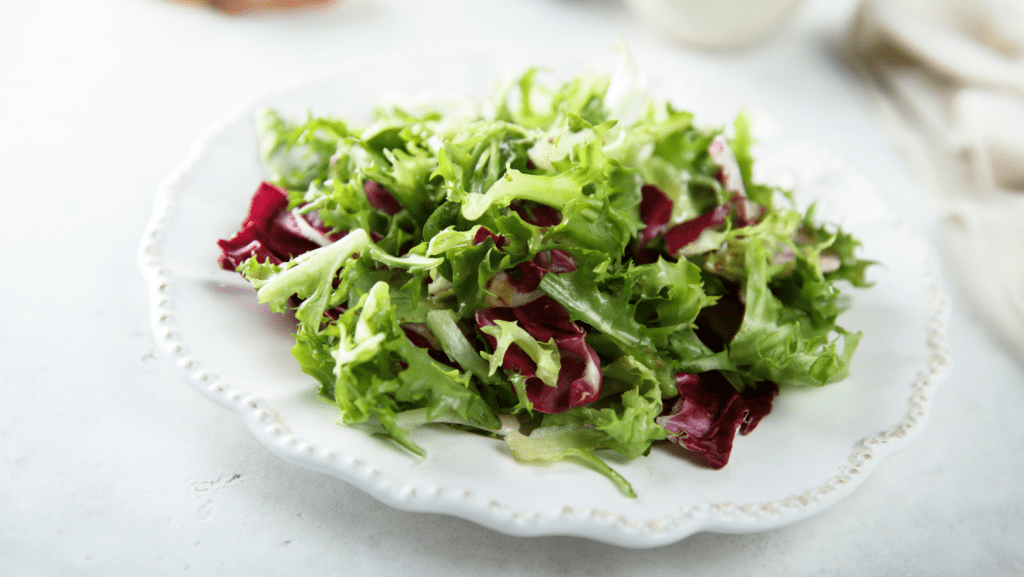 Rustic Autumn Salad Recipe 
This delicious salad pairs well with the cauliflower pear soup. It adds a fresh crisp and sweet twist and is super simple to make!
Ingredients:
Fresh greens
One small fennel bulb
Chopped hazelnuts
Shallot honey dressing
Chop the fennel (remove the core). Toss together all of the ingredients in a bowl and serve with shallot honey dressing.
Shallot Honey Dressing
Recipe
1/2 tsp shallots, chopped
2 tsp honey
1/2 cup olive oil
Whisk ingredients together, adjust to taste.