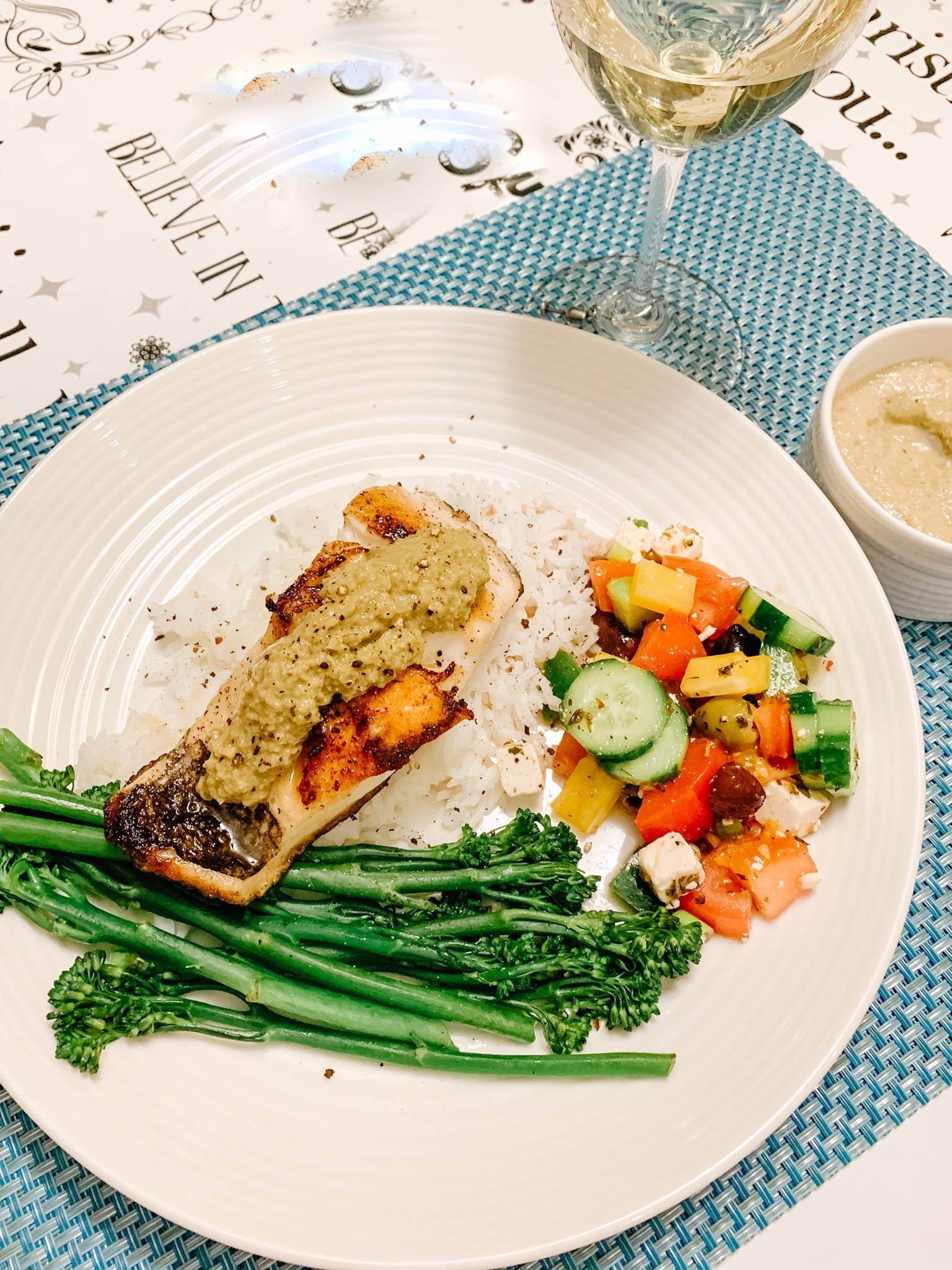 If you enjoy olives, then you'll love this recipe for a delicious smooth and tasty topping over any white fish. I always enjoy the local Pacific Grey Cod when it is in season, but you can also opt for a nice Arctic Char or the occasional Halibut too.
Ingredients
Pitted Green olives (Sicilian or Picholine) in salted water (7 ounces or <1 cup)
Capers 1 tablespoon
Anchovies 2-3 fillets
Olive Oil 3 Tablespoons
Lemon (juice of) or 1 Tablespoon
1 Small Garlic Clove
Black Pepper (to taste)
Instructions
Rinse the olives under cold water and drain well. (But I usually don't rinse these)
Rinse the anchovies and the capers under cold water and drain well. (or drip dry Again, I prefer a little extra flavour and oil)
Add all the ingredients in a food processor or hand held braun mixer and blend well until you get a paste.
Enjoy as a flavourful topping on any sustainable white fish: Arctic Char, Sablefish, Pacific Grey Cod or Halibut.
You can also use as a dip for crackers or a spread on bread or crostini.
Keep in the fridge up to 2 weeks.
For more information on choosing Sustainable Seafood in Canada, please visit http://www.seachoice.org/shift/ and join the movement.