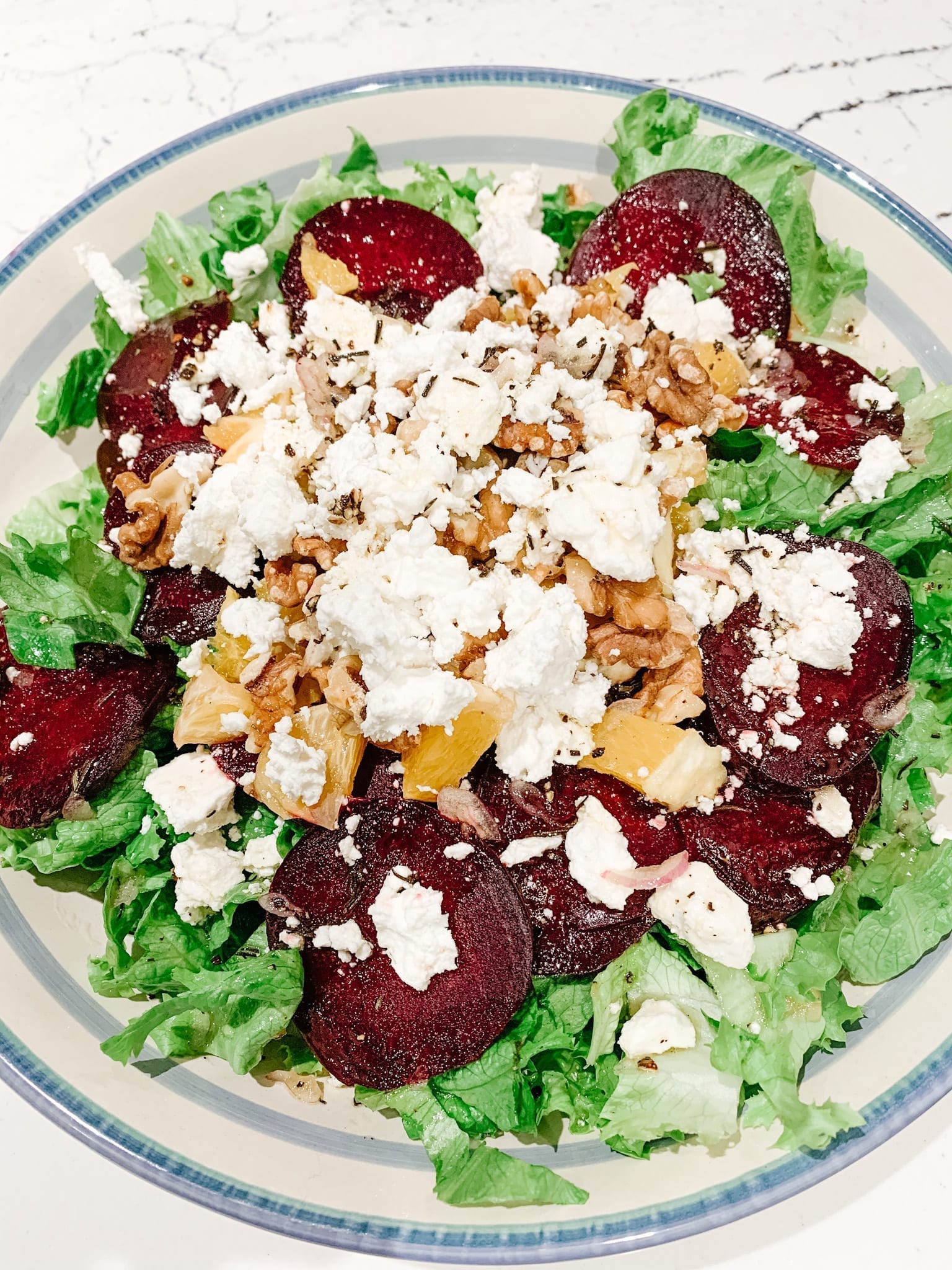 Sometimes I simply crave beets. It may be their beautiful deep magenta colour or the soft texture and sweetness after they've been roasted. Rich in folate and manganese, beets help with DNA and RNA cellular repair and methylation and the manganese aids as an important cofactor to boost detoxification pathways.
Ingredients
1/2 cup orange juice
1 tablespoon olive oil
2 teaspoons white wine vinegar
1 teaspoon minced fresh rosemary or 1/4 teaspoon dried rosemary, crushed
1 teaspoon chopped shallot
1/2 teaspoon grated orange zest
1/8 teaspoon salt
1/8 teaspoon pepper
4 fresh beets (about 1/2 pound)
1 bunch watercress or fresh chopped green leaf lettuce
1/4 cup walnut halves, toasted
1/4 cup crumbled Goat's feta cheese or gorgonzola cheese
Directions
For vinaigrette, place the first 8 ingredients in a jar with a tight-fitting lid; shake well. Refrigerate 1 hour.
Preheat oven to 400°. Place beets in some tin foil in baking dish; drizzle a bit of olive oil and close the foil pack. Bake, covered, until tender, 45 – 60 minutes. Cool; peel skin (use foil to rub off beet skin) and cut beets into thin slices.
Just before serving, arrange watercress or green leaf lettuce on a platter or individual plates; top with beets. Sprinkle with walnuts and cheese. Shake dressing again; drizzle over salad and enjoy ????